TURN LEFT
Turn Left was created during a goal coaching session when I was asked by a friend, "What do you REALLY want to do?" I was trying to explain how my best moments in life came when I went against the "shoulds" and Turned Left. My dream is to help others jump. To recognize what is true for them and pave their own yellow brick road. I hope to help others Turn Left.
Turn Left is here to inspire others to fly sooner. To recognize that we all have the list of reasons to stay safe, and life is significantly better when you take the risk. We always hear that time is precious, a gift that should never be taken for granted. I let fear hold me back for far too long too many times. This project is to show you that we've all been there. We all spoke our truths and the world kept turning! And then…our world became dramatically brighter.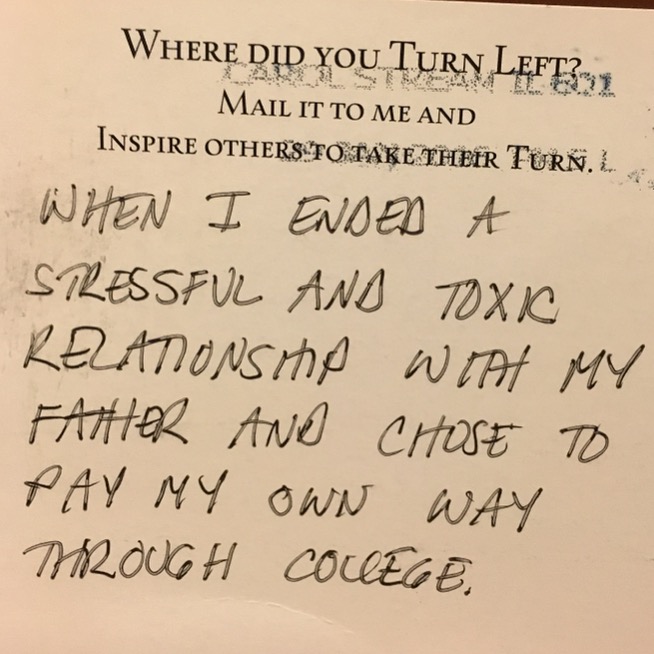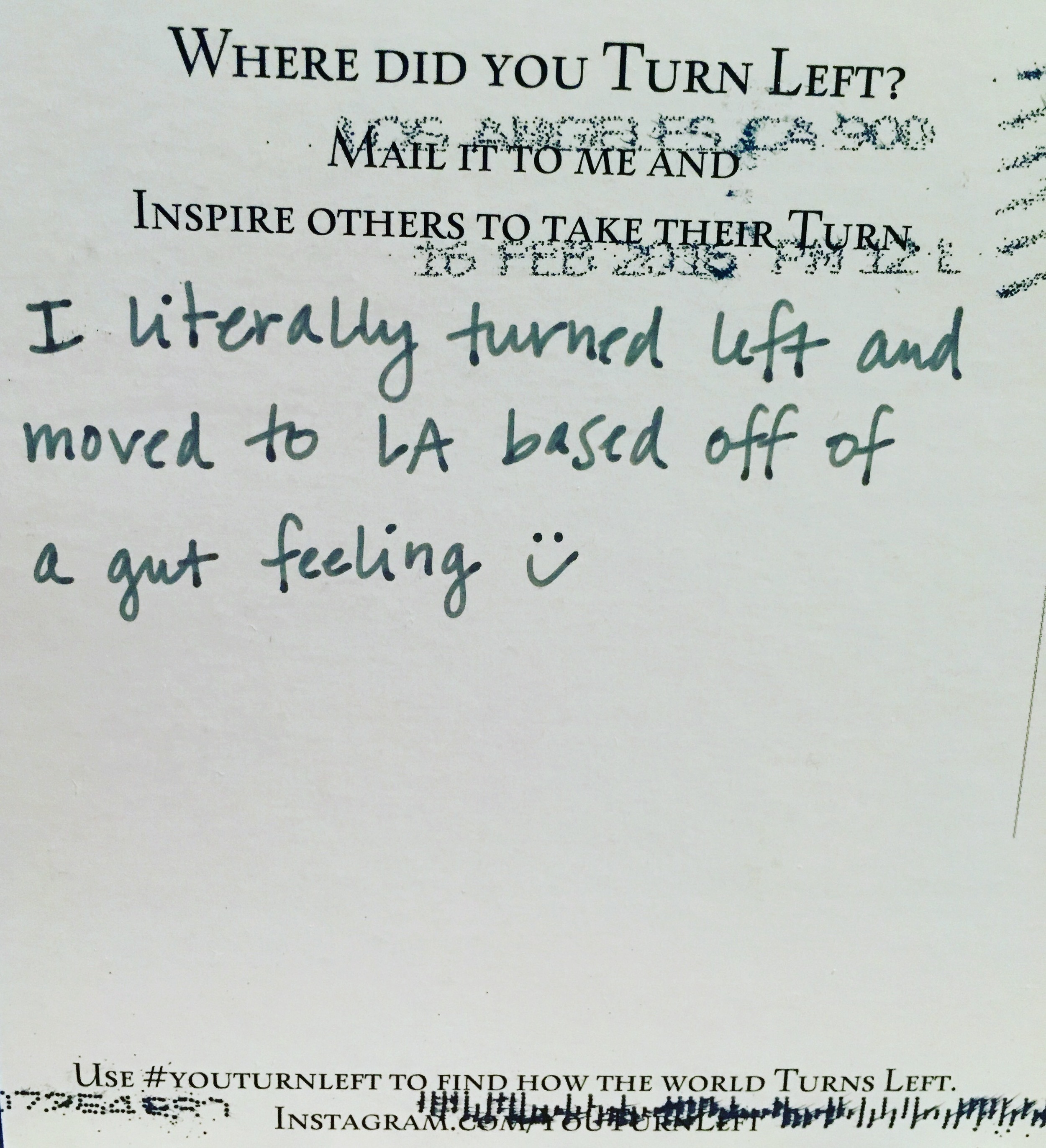 Share stories, ask questions + request info about a Turn Left workshop ▶
When you can choose to stay safely on your path, or you can Turn Left.